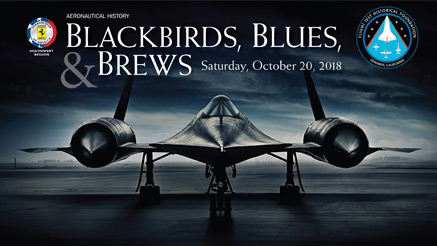 Blackbirds, Blues & Brews
AERONAUTICAL HISTORY

The Ferrari Club of America Southwest Region is invited to a VIP Tour of the Flight Test Historical Foundation Museum beginning with a scenic drive through Angeles Forest - Live Blues Music, Lunch & Libations from 6 local craft breweries.

See the 1st SR-71 Blackbird plus U2, NASA 747 Shuttle Carrier & Others!

This event is to benefit the Flight Test Historical Foundation. To attend, we are requesting a tax deductible
donation of $50 per car (Option to donate more).

REGISTRATION: For more event information and to reserve a spot for you and one guest please contact
Jim Bindman: cool4re111@gmail.com or click on the "Contact" link below. To register online, click on "Register Online!".
Location

Flight Test Historical Foundation Museum - Edwards AFB

Date

October 20, 2018

Contact

Additional Information:

Saturday, October 20, 2018

Register Now

FCA Southwest Region Event