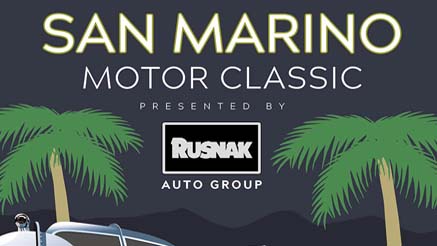 2022 Concorso Ferrari @ San Marino Motor Classic
75TH ANNIVERSARY OF FERRARI CELEBRATION

The Concorso Ferrari @ San Marino Motor Classic is our annual Concours for judged and non judged cars with over 120 Ferraris on the grass, and we have plans to make the 2022 event even bigger and better, including a special FCA-SW Hospitality Tent next to our cars which will include snacks and beverages, plus a more spacious layout for our cars.

WANTED: ALL FERRARIS ARE INVITED BUT FOR THIS YEAR WE ARE HOPING FOR MORE ENZO ERA CARS ESPECIALLY!

SIGNUP AT: www.sanmarinomotorclassic.com

Click on ENTER A CAR, then fill out the form and select which class your car is in (within each class we will judge maximum 7 cars, so if you want your car judged please signup asap). Judging is open for cars 10 years and older. 2012 and newer cars are "Display only".

Cost to exhibit a car is $100 and includes free morning breakfast and admission for two people.

IN ADDITION TO THE CAR SHOW, YOU MAY JOIN THE OTHER FABULOUS EVENTS INCLUDING THE SYMPHONY OF CARS GALA, CARS & CHRONOGRAPHS, AUTOMOTIVE FINE ARTS SOCIETY ART SHOW & ENJOY THE GOURMET VIP TENT FOR LUNCH AT THE SHOW!

If you want to be a volunteer for Saturday or Sunday setup please reply to Jim Bindman at cool4re111@gmail.com.

Get involved with the club and make a lot of new friends!

Deadline to signup: May 31st!
Location

Lacy Park, San Marino, CA

Date

August 28, 2022

Contact

Additional Information:

Sunday, August 28, 2022

Register Now

FCA Southwest Region Event